About Us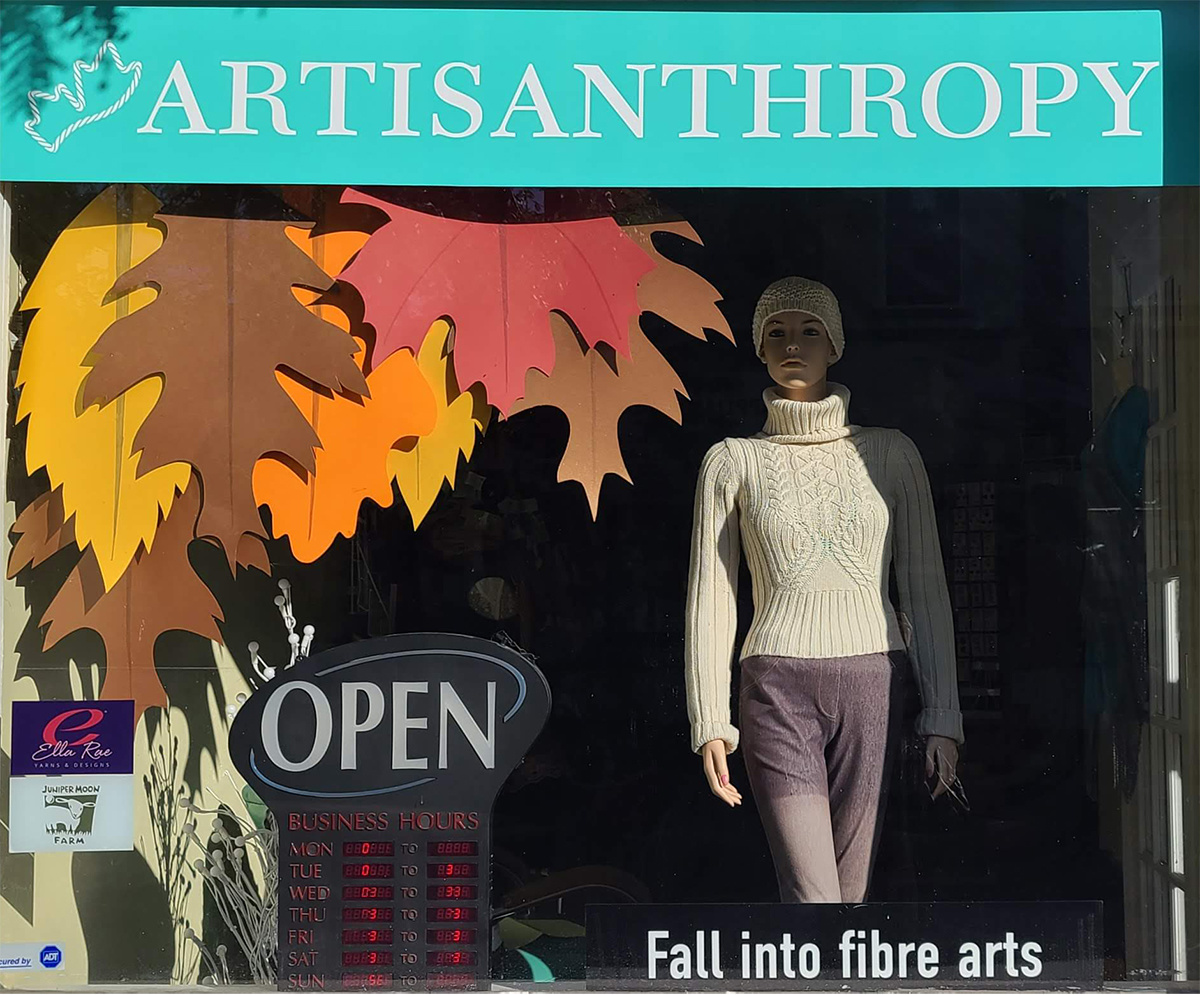 Artisanthropy Fibre Arts is an independently-owned needle and fibre arts supply shop based in historic downtown Whitby, Ontario, stocking quality materials for knitting, crochet, embroidery, sewing, hand-quilting, tatting and beadwork.
Previously known as Kniterary & The Hedgehog Stitchery, the shop has been in Whitby since 2006, most recently moving to downtown Whitby's oldest brick building, in 2015.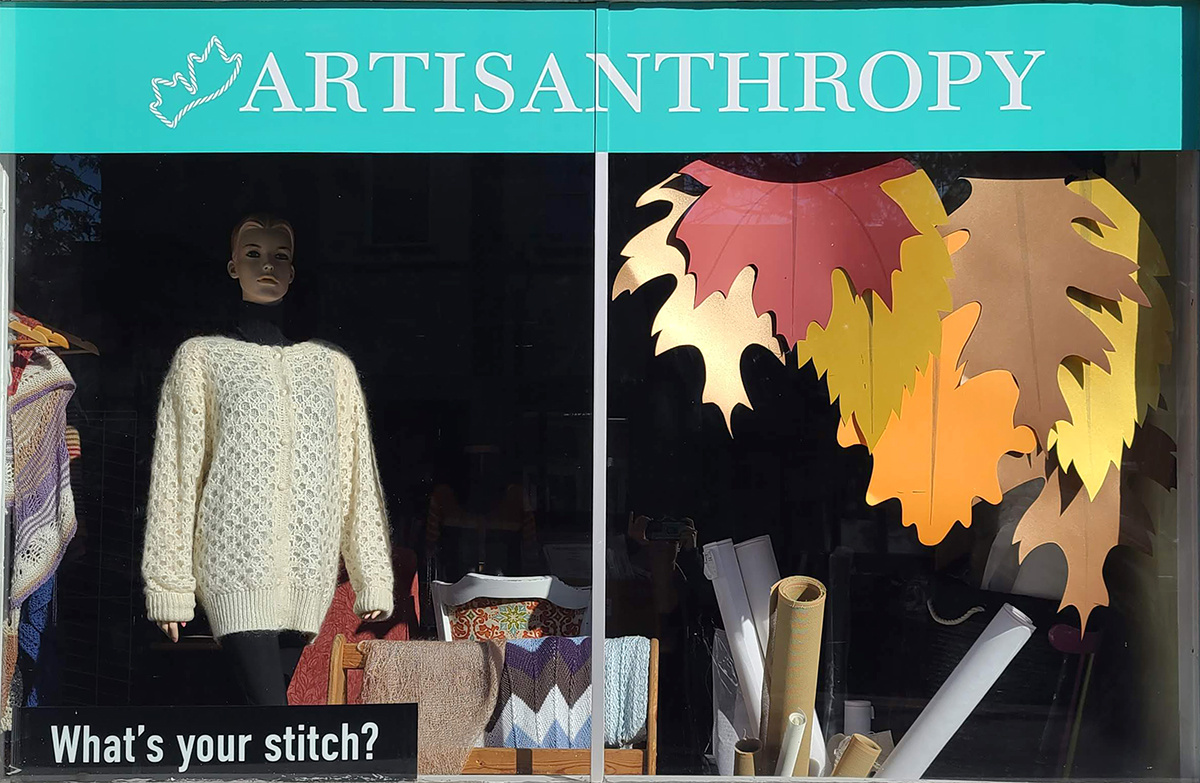 Artisanthropy took over in December of 2017, soon after expanding the existing shop into the space next door within the same building. Our rebrand was completed in the fall of 2020 when the old Kniterary sign was removed, and a vinyl logo of Artisanthropy was placed in our windows.
We have since moved locations to a beautiful downtown space just down the street.
Check out our Contact Us page for our address, hours, parking options and more.