Malabrigo KAL: Odyssey Shawl in Dos Tierras - The Beginning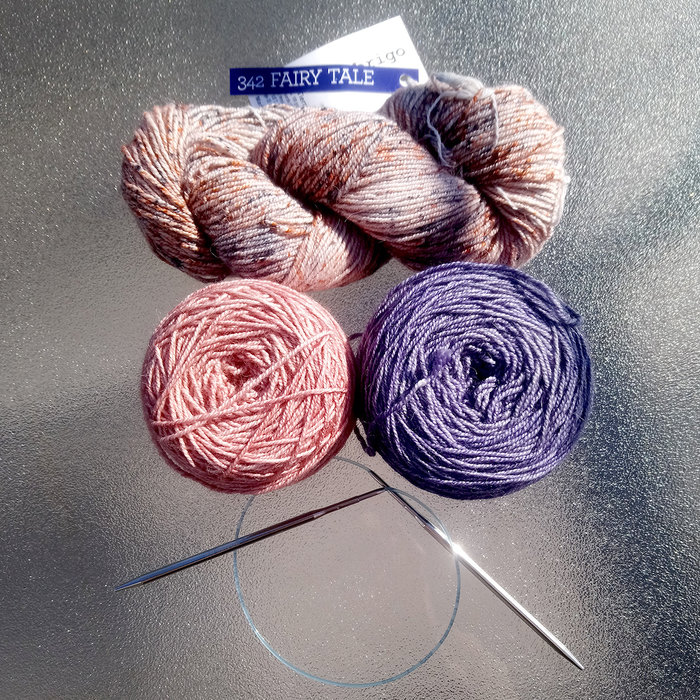 If you don't have the pattern already, go grab it here (it's free): Odyssey Shawl by Joji Locatelli.
This is a really fun knit - definitely possible to complete in a month, by knitting for an hour or two each night. I think I had my original sample done (see below) in 3 weeks. I probably could have finished in 2, but I lost some steam at one point.
[powr-media-gallery id="8f8b119c_1586113344"]
Malabrigo's tip is to make sure you get gauge so you don't run out of yarn. I didn't do a gauge swatch; I used the recommended needle size from the pattern, and it worked out just fine - I had a bit of leftover yarn in each colour.
[powr-media-gallery id="3d56461e_1586114153"]
I've included a photo, above, of the closeup of what the three stitches you cast on will look like after you've picked them up and continued your rows. I found this part a little tricky as I had to closely pay attention to how I moved around the cast-on edge to pick up the stitches from the other side of the knitting. It works out, however, and the yarn holds up well if you need to tear out and re-try it a few times to get the hang of it.
My advice once you get past this part is to really pay attention to the increases on each row (check your # of stitches every couple of rows so you don't have to go back too far if you forget an increase or two), and then when the lace patterning starts, really pay attention to where you are in the row because that's where it gets easy to make mistakes.
So, how far along have you got so far? Post your progress in the comments below! I'd love to see photos! (Upload the image to Facebook or Ravelry, view the image in your browser and copy and paste the URL below so I can go check them out.)
Be the first to comment...