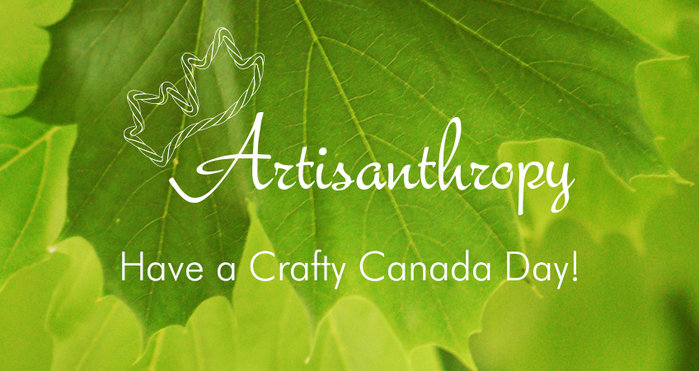 In celebration of all things Canadian, Artisanthropy officially launches into cyberspace today, July 1st, 2016 - Canada Day.
Artisanthropy stocks and sells:
Tatting thread (Valdani, Presencia Finca Perle, Vog)
Tatting needles (Havel's)
Knitting & crochet needles (Knitters' Pride)
Quilting needles (Havel's)
Ribbon weaving needles (Havel's)
And we will be offering more to come in the coming months, so stay tuned.
Artisanthropy is first and foremost a Canadian company, operated by Canadians, selling Canadian-made crafting and artisanal supplies (wheverever possible), and offering great prices on foreign-made, quality supplies that are otherwise difficult to obtain in Canada. Because we're based in Canada, our prices are often cheaper than our American and British counterparts when factoring in the exchange rate. We deliver to the U.S. and the U.K. as well, and offer shopping in USD and GBP without boosting the prices for those currencies - saving you ~30% in those currencies.
While we are proud to launch our shop today, we are also grappling with the impending Canada Post strike / lockout, slated to begin July 2nd. Whilst we strive to offer great prices on our products, as well as on shipping, we now have to rely on couriers to deliver our packages. Our contingency plan is to charge flat rate shipping based on the number of items in the package, and ensure we are selecting the cheapest couriers possible by shopping around various bulk shipping companies to get the best rates. Please know that we will do our best not to charge more than you would have paid Canada Post, and to get you the best rate and shipping options. (Shipping to the U.S. and U.K. will be more expensive as a result of the Canada Post strike, so do keep in mind if you're shopping from there, that it's best if you buy a larger number of items in one go to make up for it.)
Be the first to comment...