The Shoppes - Whitby, Spring 2018: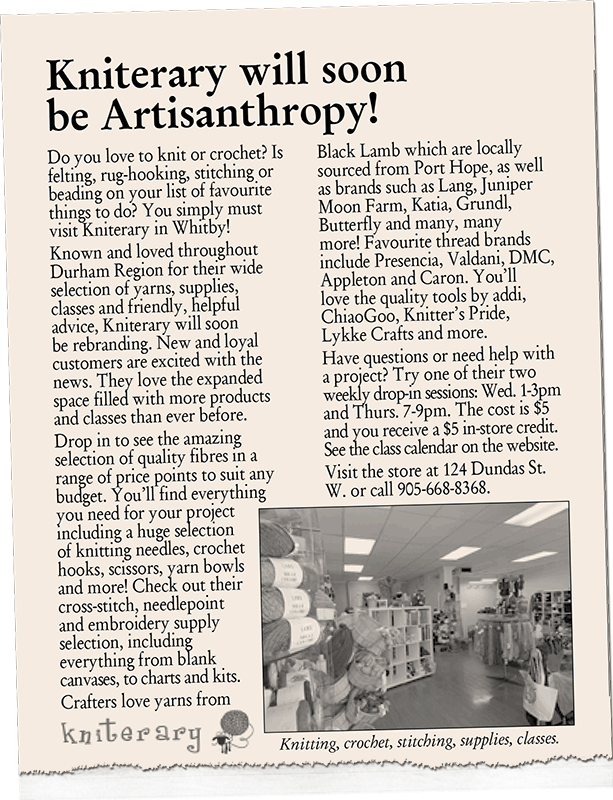 DurhamRegion.com, Sep 26, 2017:
Whitby library offering perks program at downtown businesses Oct. 15-21
Cobourg Now, July 6, 2017:
Artisanthropy is Downtown Cobourg's Newest Needle and Fiber Arts Store
EAST
2016: Issue 1
There is something special about a homemade gift. Martina talks to EAST about the love we put into our gifts and the other benefits of knitting and related crafts, whether that's the supportive community or the meditative benefits.
To view the digital version online, go to the East website.
Giving a gift you have made, one that you've put intention into, one you've put love, caring, healing into -- that's giving a gift out of love.
A Needle Pulling Thread
Festive 2010
Buy a back issue.
Click the cover for the full pattern on Ravelry.
Martina is inspired by Celtic designs and in this versatile pattern (available in two sizes) she combines the Celtic influence with a 1940's purse shape, then felts it into a sturdy bag perfect for books or crafts.